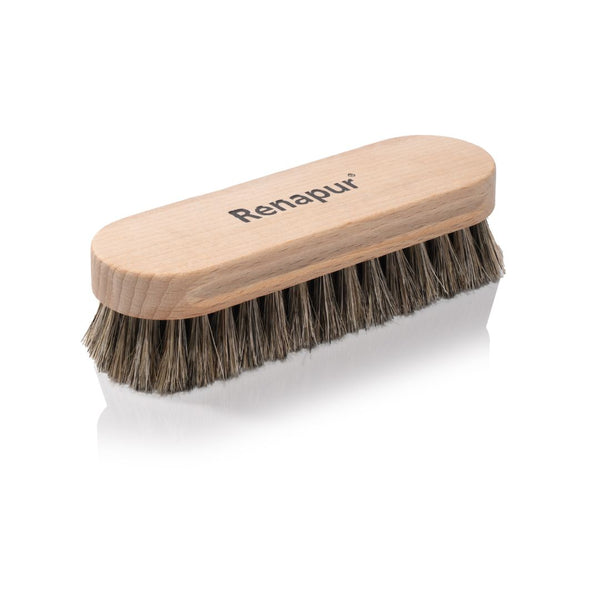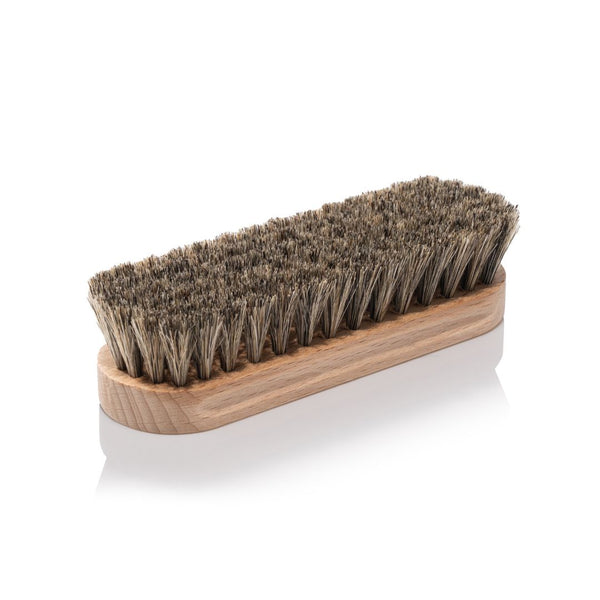 Renapur Suede, Leather & Fabric Polishing and Cleaning Brush
Renapur's super-soft wooden horsehair polishing & cleaning brush — an essential tool for supporting your shoe, boot & trainer care routine.
Created to be ergonomic and delicate, this product can be used as a polishing tool with our Leather Balsam and Hi-shine products, used to gently remove dirt from trainers or boots with our sneaker or leather cleaners, or with our suede & fabric protector to safely dust and move the nap while treating your items.
Can be used with
We recommend using our Renapur Polishing & Cleaning Brush with...