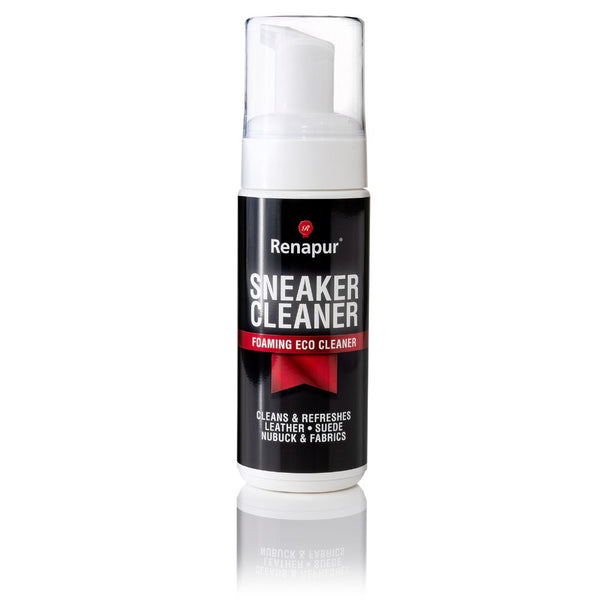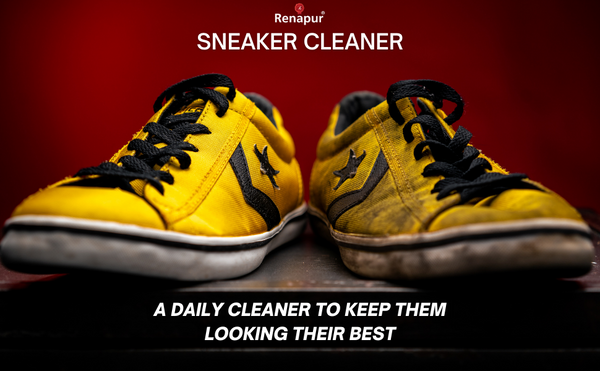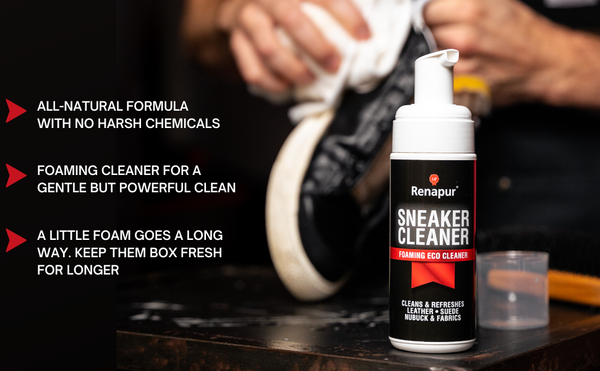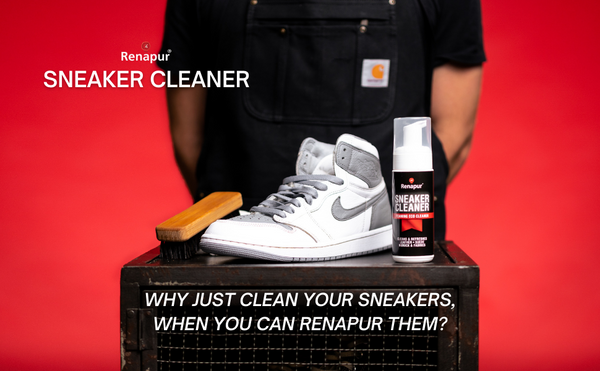 Renapur Sneaker Cleaner is the perfect natural solution to keep your kicks looking box-fresh and ready to go.
Our ready-to-use foam offers a delicate clean that will remove dirt and grime, making it perfect for daily maintenance and care for your favourite Sneakers, Kicks or Trainers.
The easy to use foam is environmentally friendly, non-toxic and plant-based ensuring there no colour lift and can be used on all types of trainers, including Nubuck, Leather, Canvas, Nylon, Mesh & Fleece.
A product you can trust
Your favourite brands and millions of customers around the world continue to trust Renapur to keep their kicks, sneakers, and trainers looking their best.
How to use Renapur Sneaker Cleaner
Renapur Sneaker Cleaner is incredibly easy to use and takes just a few simple steps.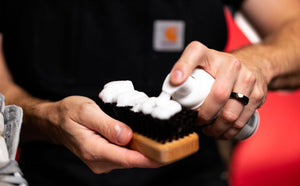 1. Apply Foam
Apply a small amount of the foam to a soft brush or cloth.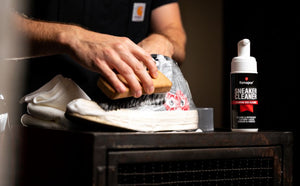 2. Work into sneaker
Carefully work the foam into the sneaker.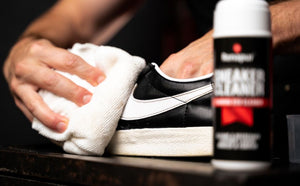 3. Wipe away excess
Wipe away any excess foam and dirt using a soft cloth.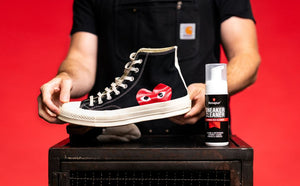 4. Ready to go!
Your sneakers, trainers, and kicks will now be conditioned and looking their best. Now is the time to apply your leather balsam or suede and fabric protector to protect against what live throws at you.
Note
Renapur Sneaker Cleaner should always be tested on a small inconspicuous area before use.