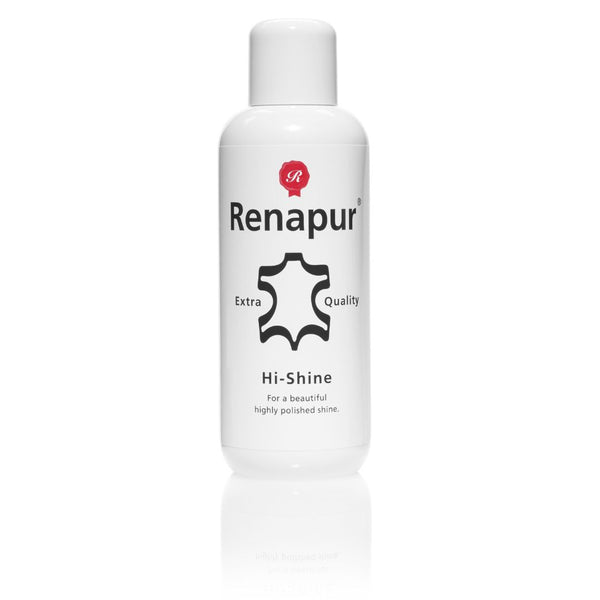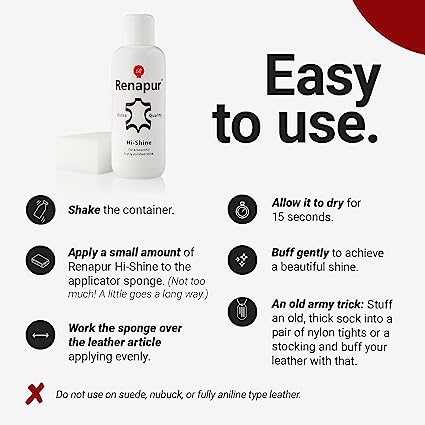 Renapur Hi-Shine is the product of choice for those who like a military shine to their shoes and boots. It is colour neutral so can be used on any colour leather.
Hi-Shine contains Carnauba wax which will give your leather a beautiful highly polished shine. It also contains a mild cleansing agent to dissolve surface grease and grime, as well as tea tree oil to actively protect your leather and stitching by killing the spores of mould or mildew.
Renapur Hi-Shine is formulated without silicates (which often give leather a rather plastic look) and will give your leather a natural high shine with minimal buffing.
A Product you can trust
Your favourite brands and millions of customers around the world continue to trust Renapur to Restore, Condition and Protect their favourite leather.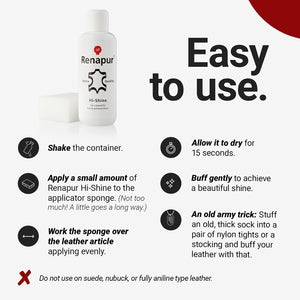 How to use Renapur Hi-Shine
Note
Renapur Hi-Shine should always be tested on a small inconspicuous area before use. Renapur Hi-Shine is suitable for smoother leathers and should not be used on suede, nubuck, or aniline leather.