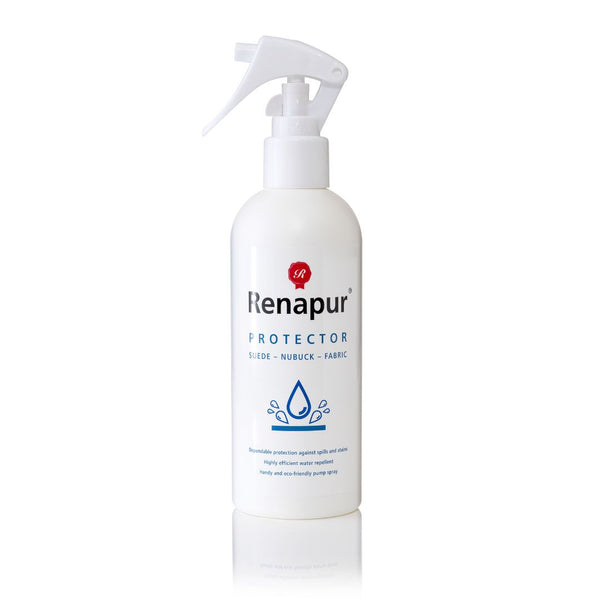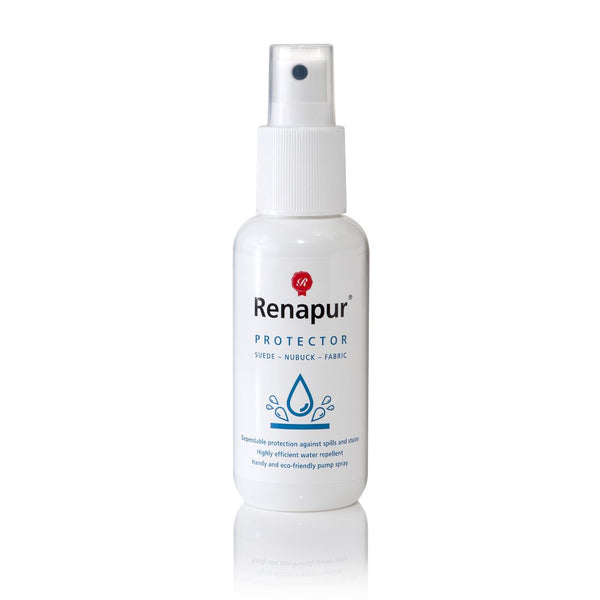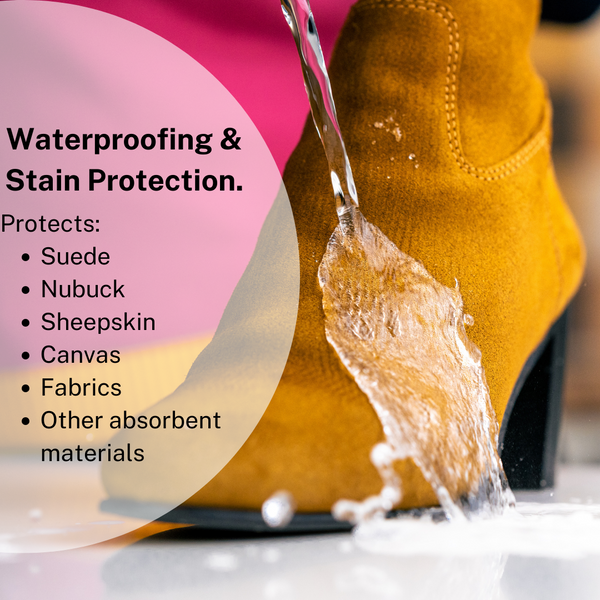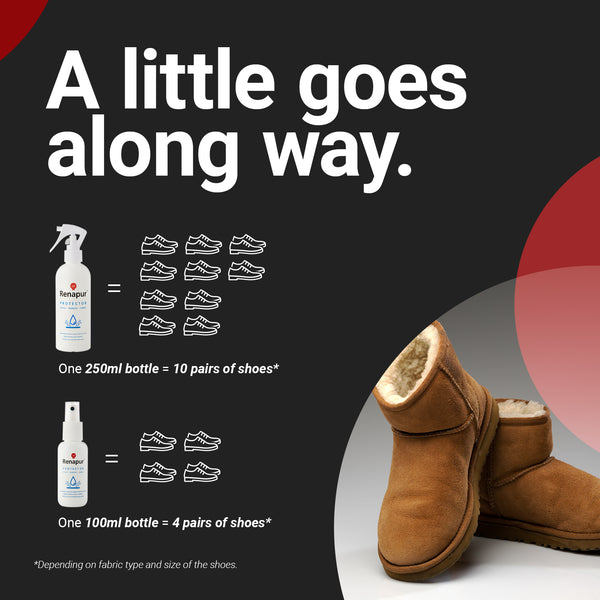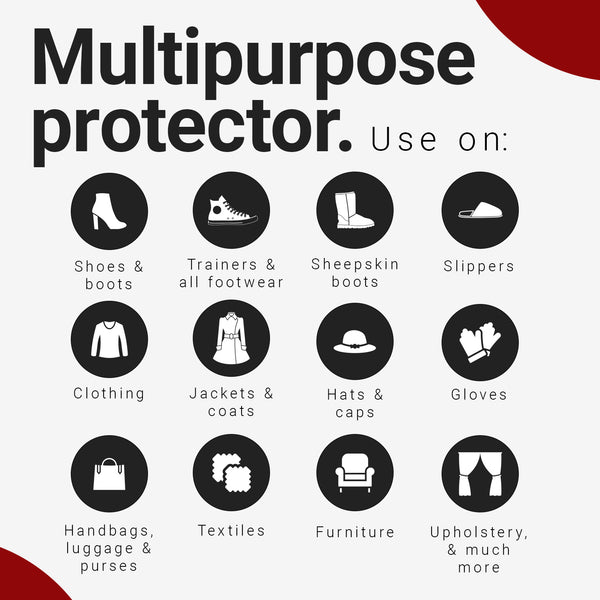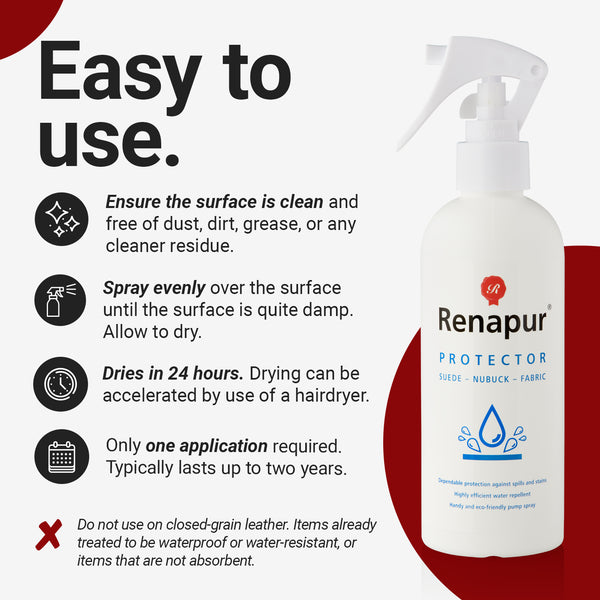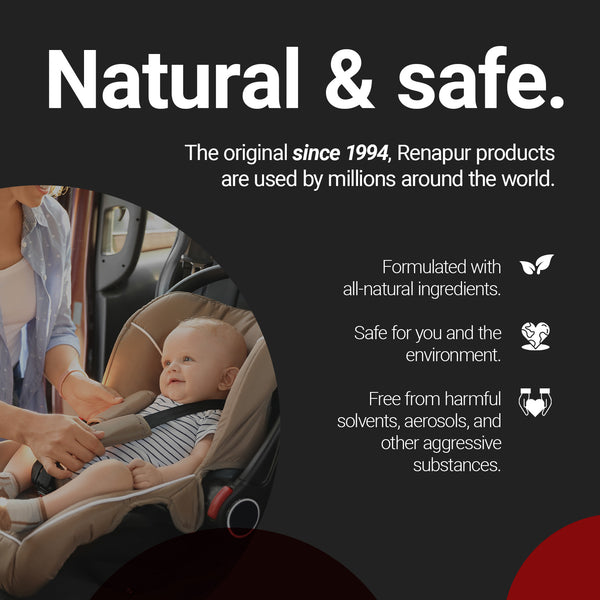 Renapur Suede & Fabric Protector
Renapur Suede & Fabric Protector offers the perfect solution for protecting your favourite suede, nubuck, sheepskin, canvas and other absorbent materials. Our advanced eco-friendly spray is specially crafted to shield your valuable items against liquids, mud, oil and stains, without affecting the visual appearance, feel, texture, or colour of the treated item.
Our formula is easy to use and long-lasting, providing unbeatable protection for all types of materials. Renapur Protector is the safest and most effective protector spray available, free from harmful solvents, aerosols, or any other aggressive substances. It even meets the OEKO-TEX® standard, making it suitable for treating baby clothing.
A Product you can trust
Your favourite brands and millions of customers around the world continue to trust Renapur to Protect their favourite purchases.
A little goes a long way
How long will my Renapur Suede & Fabric Protector last?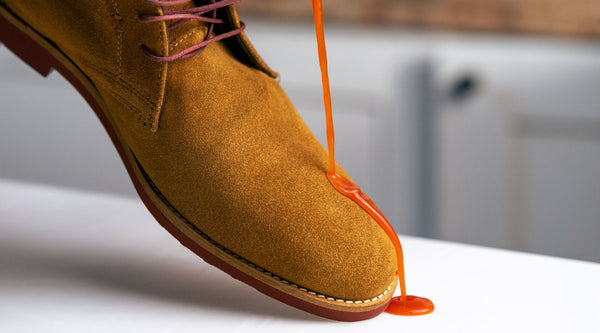 Your 250ml
Will treat up to 10 pairs of shoes.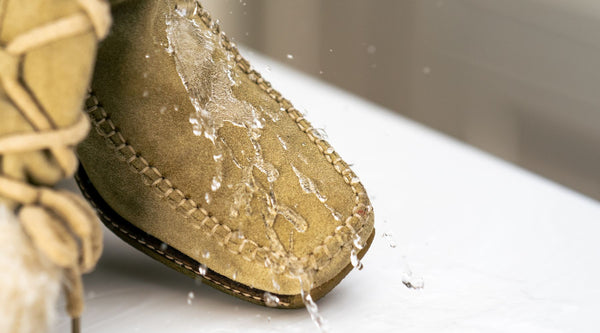 Your 100ml
Will treat up to 4 pairs of shoes .
How to use Renapur Suede & Fabric Protector
Renapur Suede & Fabric Protector is incredibly easy to use and takes just a few simple steps.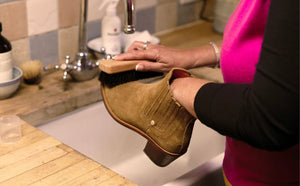 1. Ensure its clean
Make sure your items is free from dust, dirt or any cleaning residues.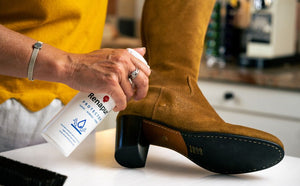 2. Spray your item
Spray your item evenly over the surface, making sure you cover any seams, zips or buckles. When finished it should be damp to the touch.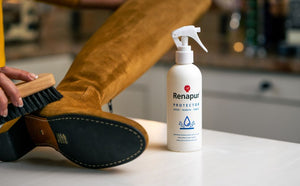 3. Gently Brush
Gently brush the protector into the material, we would recommend using a soft suede brush.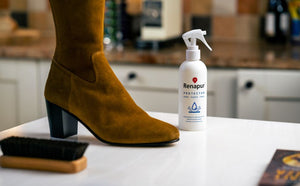 4. Leave to dry
Leave your item to dry for 24 hours, you will see you product return to its original colour as it dries.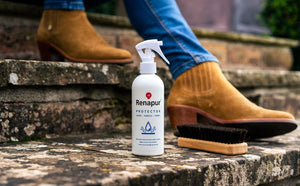 5. Ready to go!
You can now go about your business confident that your item is protector by Renapur.
Note
Renapur Products should always be tested on a small inconspicuous area before use.